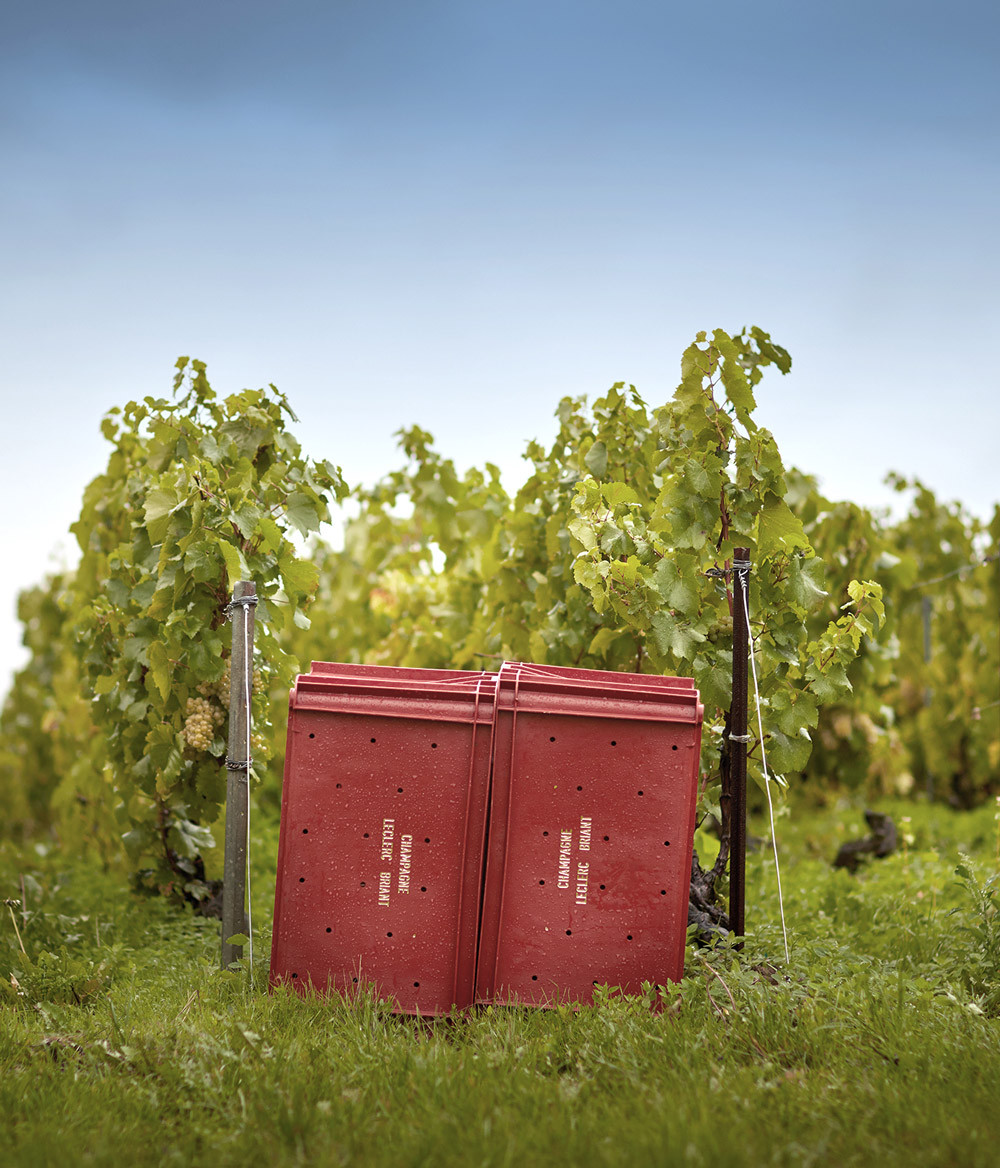 Founded in 1872 by Lucien Leclerc, Leclerc Briant moved to Epernay, Champagne, in 1955. Several generations of the Leclerc family succeeded one another to develop the know-how of this house. At the end of the 50s, Bertrand Leclerc decided to undertake organic farming within his estate. The first certifications will be obtained by his son from the fifth generation Leclerc Briant. Leclerc Briant was a pioneer in the production of biodynamic crops in Champagne. In the sixties, the Leclerc family planted a small plot of Chardonnay, called La Croisette, which became one of the most beautiful selections of the estate. After a few difficult years, Leclerc Briant was bought in 2012 by an American couple, Mark Nunnelly and Denise Dupré, who decided to revive the house and the estate. Always respecting the production undertaken by the Leclerc Briant family, this couple will modernize the house and offer modern and respectful wines.
The Leclerc Briant house now has 14 hectares of vines located in Grand Cru with Mailly, Le Mesnil, and Premier Cru with Hautsvillers, Cumières or Trépail. Domaine Leclerc Briant always values strong commitments around biodynamics and organic certifications. In collaboration with Hervé Jestin, oenologist specialized in biodynamics, Leclerc Briant practices gentle and natural vinification during all stages of wine making. Leclerc Briant therefore offers authentic and organic wines whose fruit has been respected throughout the process.
Maison Leclerc Briant now offers 3 ranges of champagnes. You will find "classic" champagnes, champagnes "parcel selections" and champagnes called "Specialties". Each range offers high quality champagnes with a subtle and refined taste that will accompany all your events.
Discover the organic Champagne Réserve Brut Leclerc Briant in a magnum format of 150 cl!
---
Discover the organic Champagne Réserve Brut Leclerc Briant in a 6-liter mathusalem format!
 Last items in stock